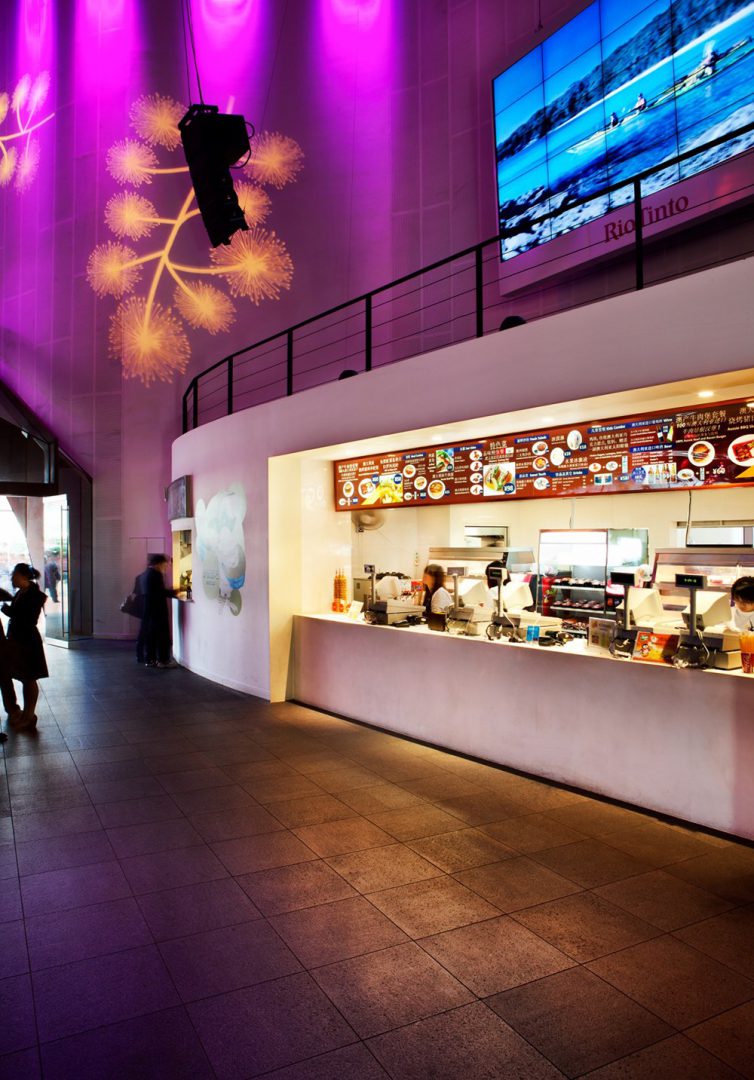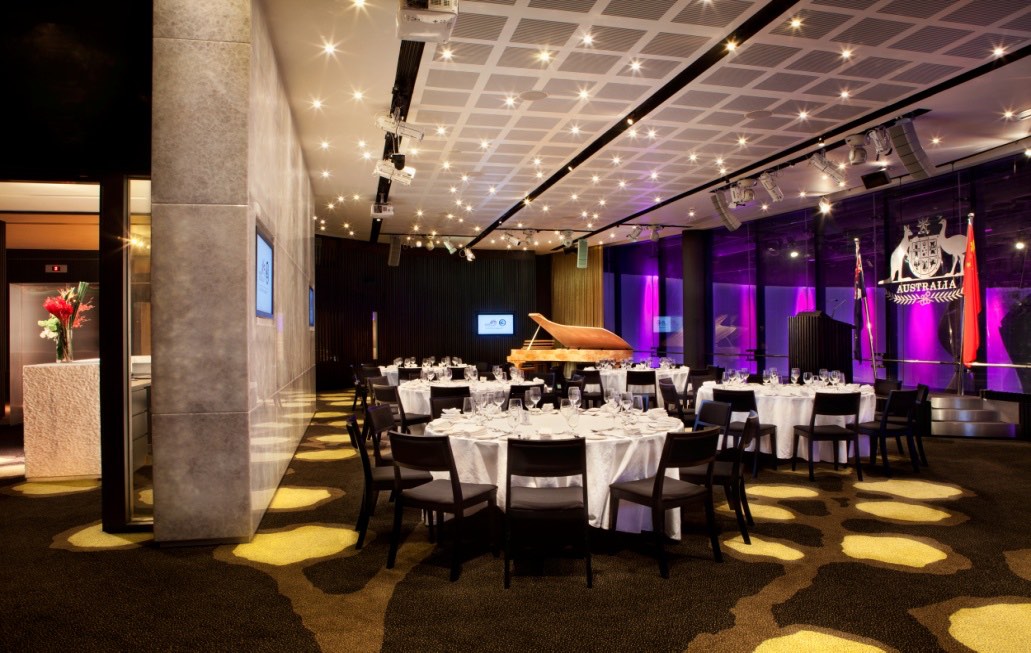 Outside the deep red coloured cladding walls stood as a reminder of Australia's majestic Red Heart colour. As visitors entered they were lead through an open ramp and through display areas to a holding location for the show. The structural, acoustic and vibration treatment for the walls and floors was designed to ensure that the surprise of that show was not lost.
Inside the circular theatre, visitors were mesmerized by supersized audio-visual display on an 11 tonne movable set of screens and stage. The theatre-in-the-round held over 1000 people for a 10 minute period in each session. The seating for the auditorium was by way of rail lean on stepped platforms to facilitate efficient people movement in the loading and unloading.
A SURPRISE CENTRE WRAPPED IN A RED HEART
Supporting the winning Australian architects concept, IACTION was selected to develop the detailed design and construction drawings for all interiors (except exhibit displays), throughout the three story pavilion building.
The pavilion facility was designed to be built and demolished within a period of three years. The specifications were to handle a large volume of visitors during the six month World expo period, which ended up exceeding 7 million visitors. This is an impressive volume through any space, which meant materials and design quality needed to handle the proposed conditions. In addition, we were mindful there was no scheduled maintenance opportunities as the pavilion was in full operation 7 days per week at least 12 hours per day.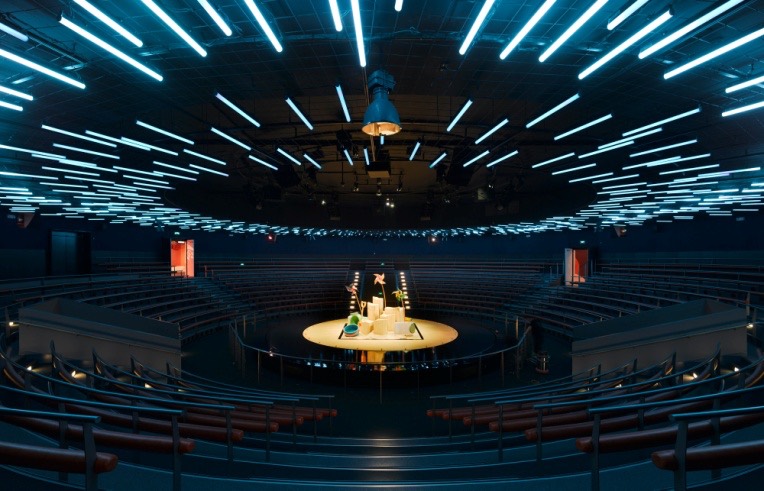 Once exiting the theatre the visitors were lead through a retail experience for acquiring mementos and into a large auditorium showcasing musicians and various entertainment acts including high wire performers from time to time. A real treat!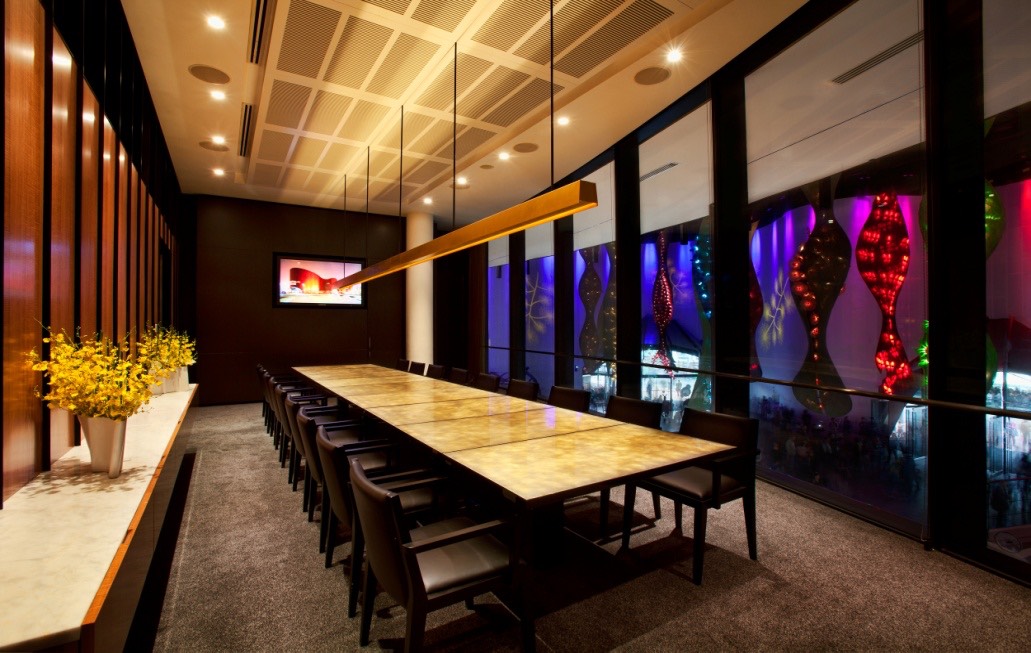 The VIP areas could overlook the main auditorium space but had discreet and spectacularly appointed function rooms showcasing Australian designed products and interior finishes.