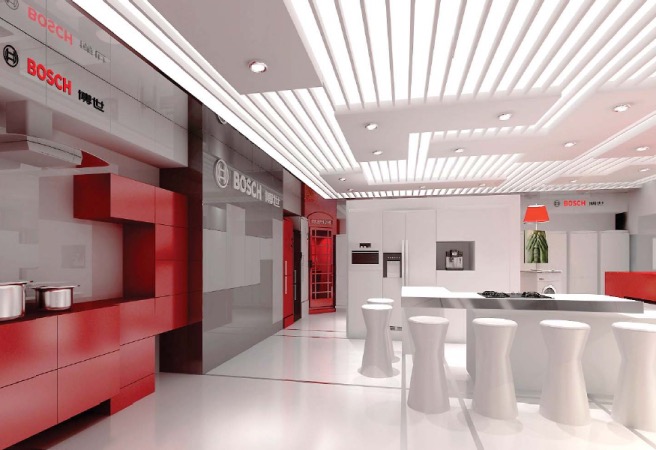 After two years of internal discussion, the brand manager had a green light to launch Bosch home appliances as a premium offering in the China market, and like other unique situations we encounter locally, the only place in the world where this occurred.
The BSHG brand research indicated 'innovators' (aka first movers) as a key segment for their product placement. This meant the concept's charm was in distinct design and utilizing materials that felt premium however could help maintain a reasonable cost and be easily sourced across the country whilst encompass a modular design for lower tier cities.
A PREMIUM FINISH
Flipping this worldwide household name was no mean feat. With that came the development of a new store-in-store concept for China along with a roll-out guide for a 1500 site footprint presence across China; combined as a range of settings and sizes.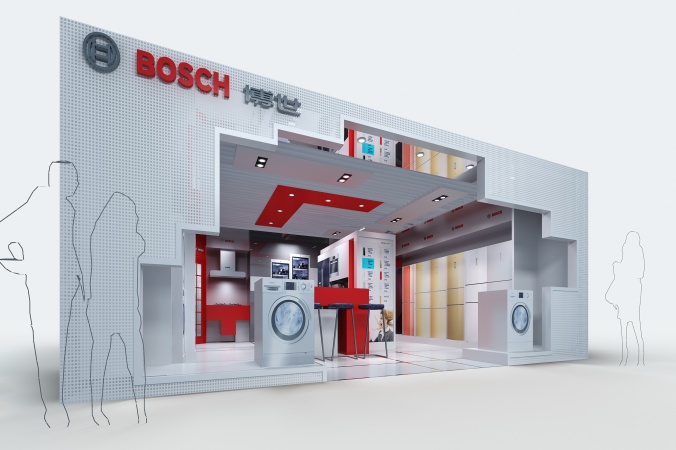 Our encompassing approach reviewed strategy, brand positioning and its aspirations to shape the appropriate ambiance in an often fickle market seeking the latest products. Drawing from a wealth of work from our Disney English experience we developed a roll-out manual as part of the engagement.