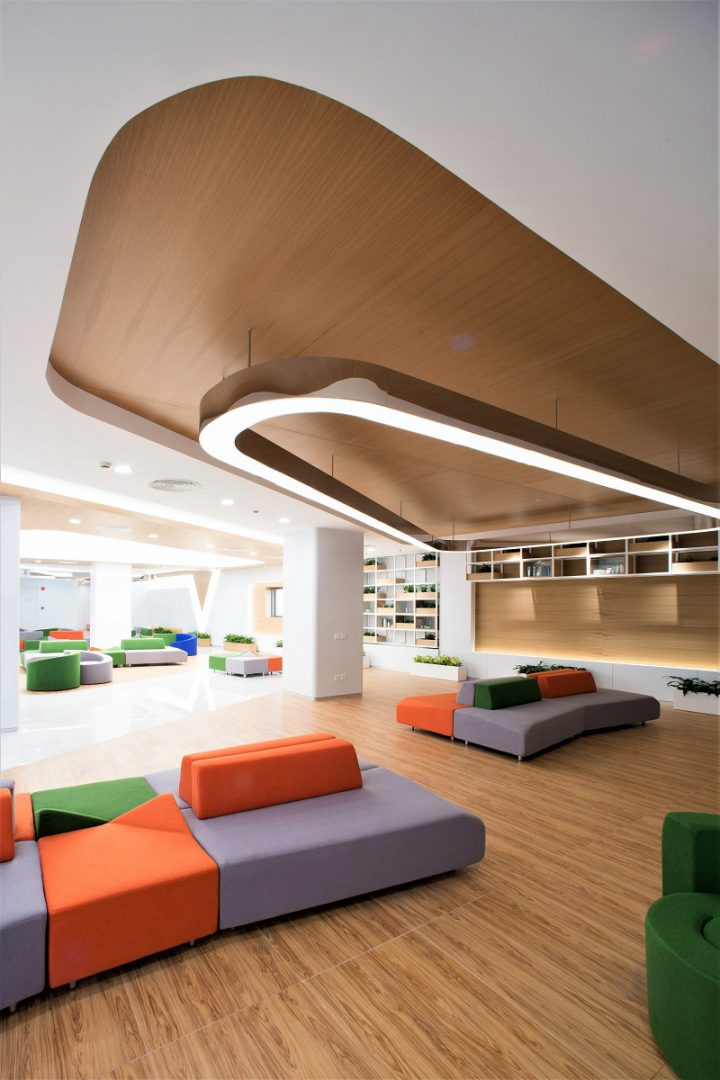 Arriving by escalator to this unique centre, the atrium ceiling painted with clouds and sky, exudes the sense of reaching the top, a summit for the associates. Once arriving they are led into a broad space using white as the base colour to typify renewal. The space blends innovative product display areas, coupled with sofa meeting and relaxation areas. The extended counter pick-up, company history and large flexible training center are hallmarks for the space. The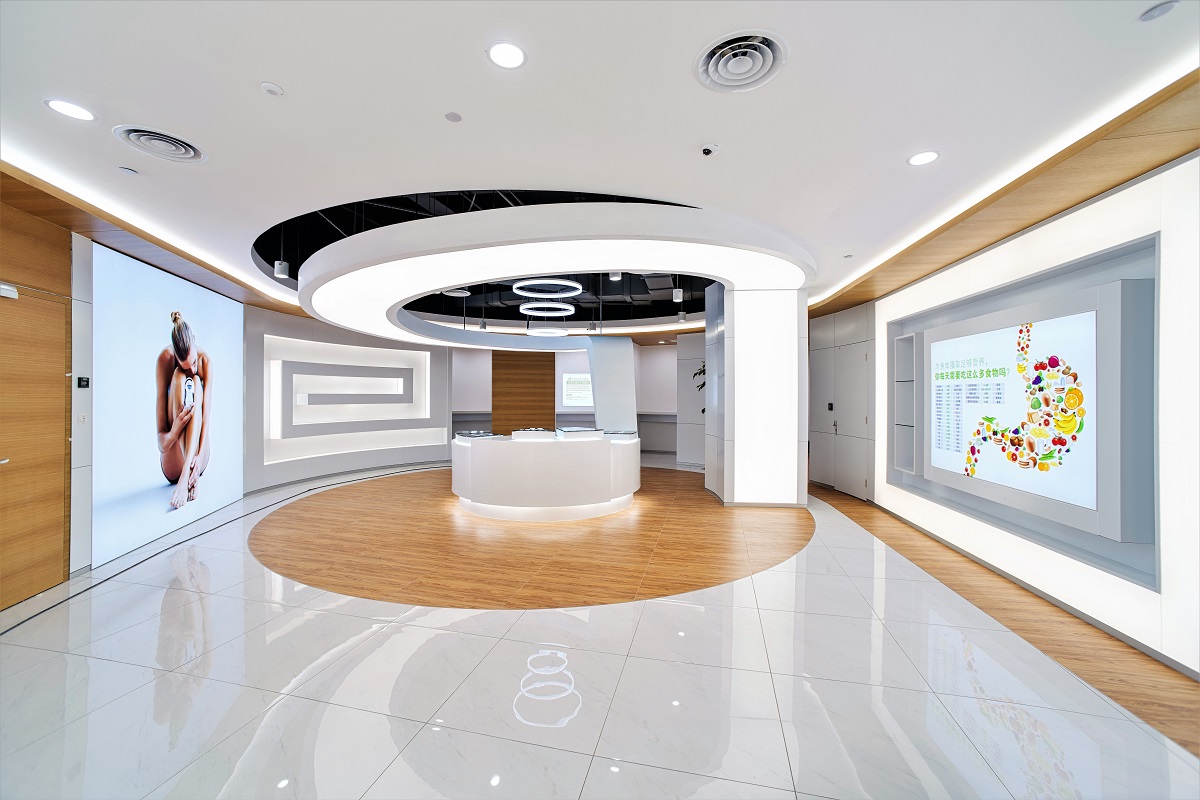 "This is the best facility in the region. It's a great job, you should be very proud"

CEO, NUSKIN CHINA
Being ordinary was not an option in this space. The client's brief was to study the brand guidelines then go beyond.
With a sizable brand guideline – Nuskin wanted to create a new standard of sorts, and reach beyond where their physical presence had extended. By visiting the brand through multiple lenses and drawing inspiration for where Nuskin wanted to position themselves as market leader we created a new face.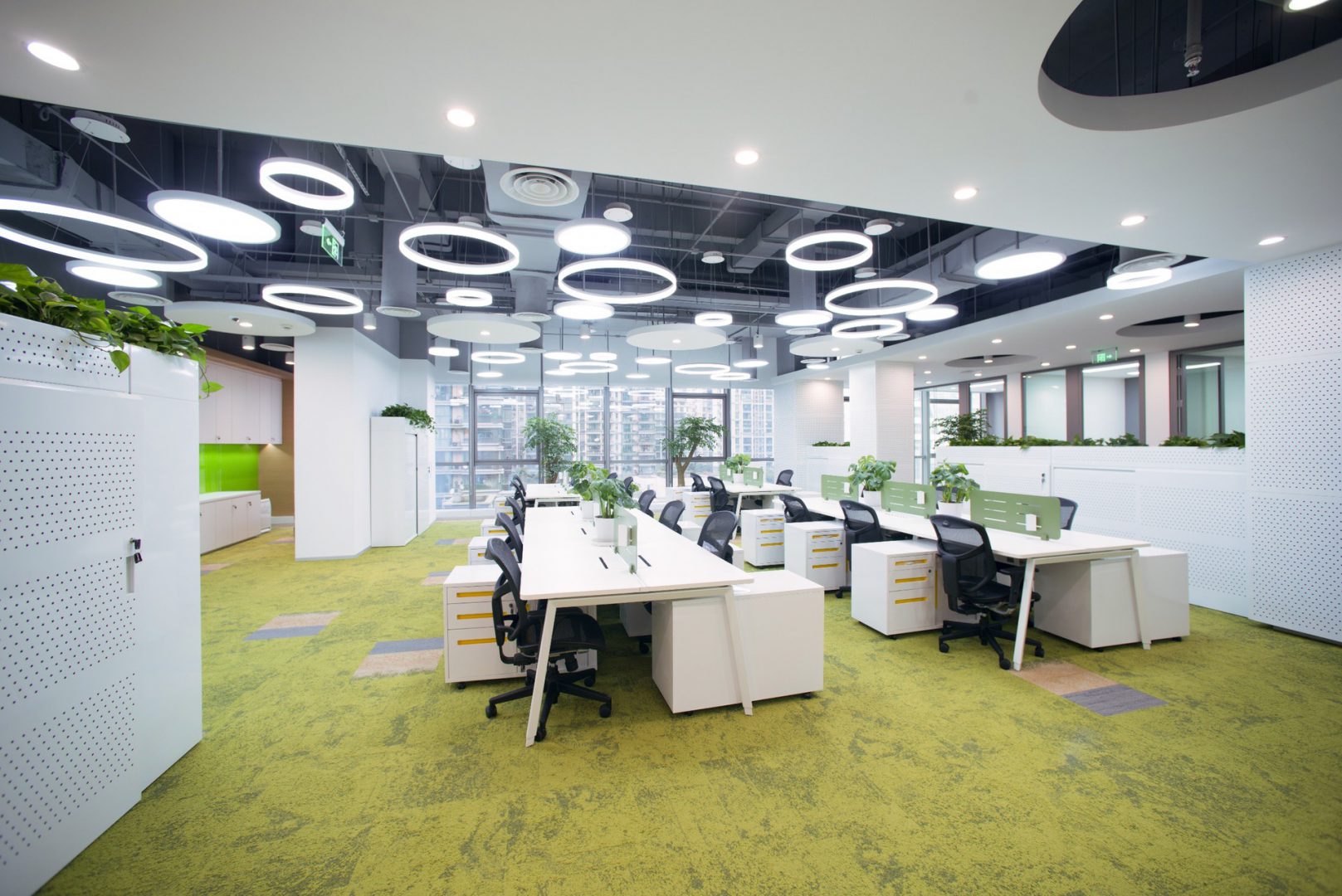 LEED Gold certification is testament to extending the brand and pushing to new heights.
The China CEO commented: "This is the best facility in the region. It's a great job, you [iaction] should be very proud".