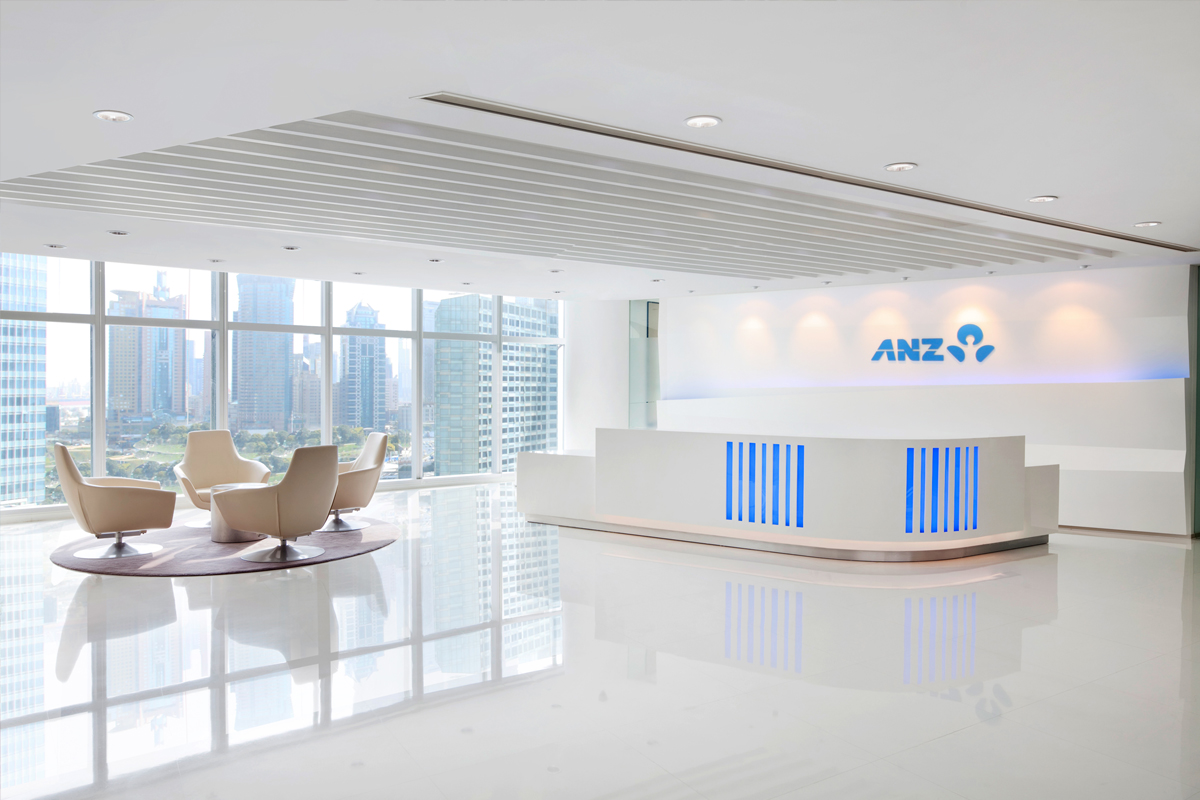 After a number of stops on either side of the Huangpu River, the current HQ for China is in Shanghai's bustling financial district. An attention grabbing reception reinforces the vitality of a brand focused on the future using minimal styling. This public space offers visitors and staff the ambience of natural light, transparency and assured composure. A contrasting yet connecting piece of the white backdrop is a striking Aboriginal Artwork from the Bank's private collection.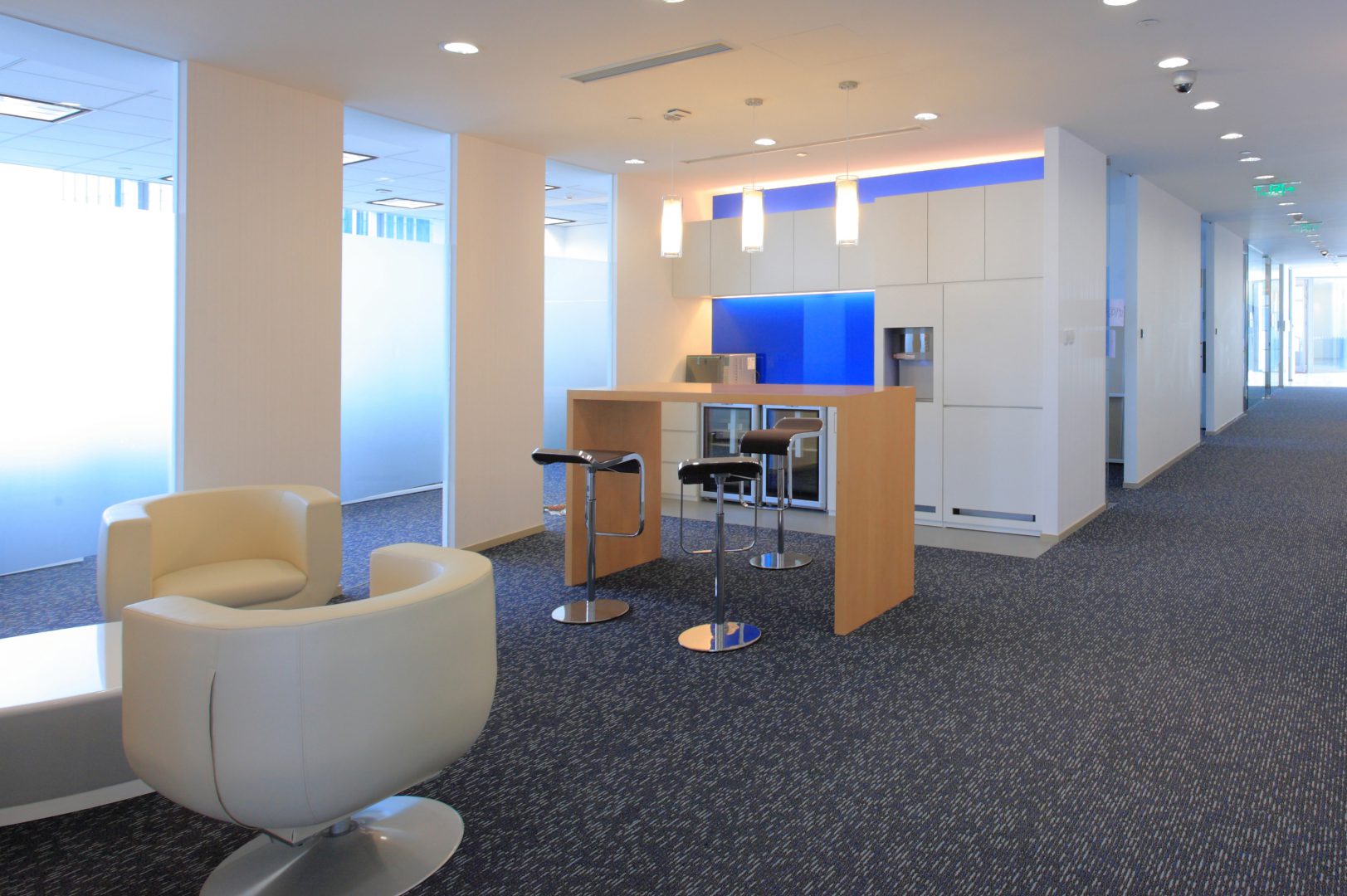 Delivering dynamic offices for over two decades
IACTION and ANZ have a long forged partnership, in developing facilities for the Bank as part of their growth platform in the local China market. From taking the brand through various re-vamps over the years, and the acquisition of local retail licensing to grow the China HQ to over 6,600 sq.m of office space, IACTION has helped ANZ along its China path.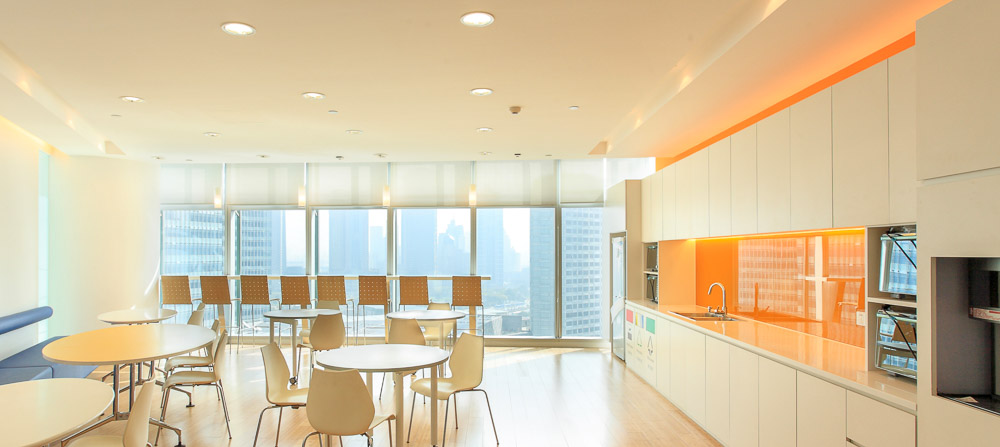 Some of the features include an internal staircase which links 2 of the floors and an open plan work area accommodates most staff, whilst some sensitive business functions, such as the dealing facilities and compliance areas, have their privacy concerns catered for. A large IT facility was a key concern for the project with split supporting services in a separated room.
To aid the newly acquired and on-boarding of staff, the change management for the project was handled through a series of communications and approaches.