Setting the stage for Workplace flexibility in China
More and more companies are seeing a competitive advantage from bringing flexibility and agility into the workplace. Whilst companies have previously considered these concepts as radical experiments for certain segments, the fact is that flexible and agile environments have been evolving for over 20 years.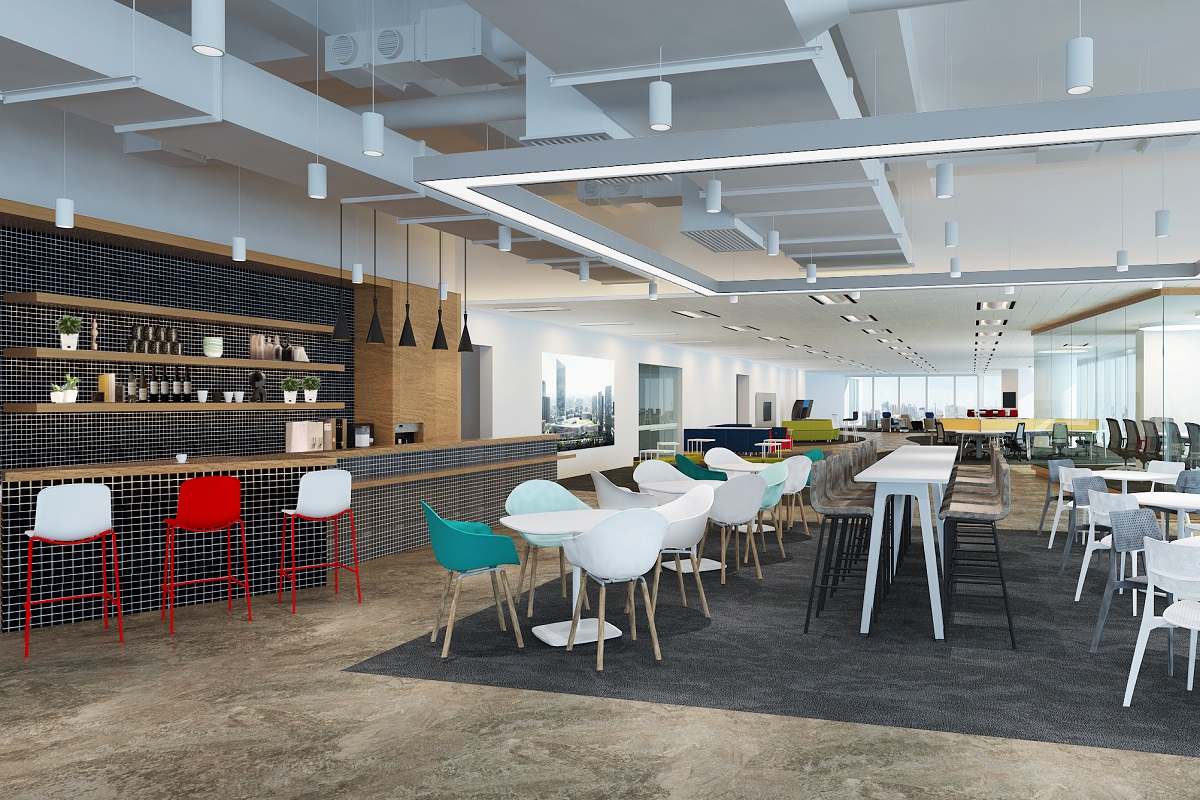 Responsive Design
We've seen this in our work and it's growing over the years. For instance, we helped Accenture introduce the first prototype "hoteling" office pilot in the APAC region. This was a dynamic concept whereby employees reserve workspaces according to need, much in the same way one books a hotel room. For companies like BP, we've implemented designs with the aim to alter company culture using an entirely open office plan where even the China CEO had no office. In our design for Roland Berger Strategy Consultants, rooms re-arrange with flexible furniture and partitions, adjusting to the assignments their consultant teams are working on. Flexible ways of working have helped companies such as these compete and adapt.
Effective, well-considered designs help workplaces become responsive to the needs of its business, using space and creating ways of working. As organizations evolve, new workspaces need to allow for people to connect rapidly across all levels of the org chart.
Because of the need to strengthen or develop greater collaboration and communication, we believe workplace transformation will gather greater momentum to focus on agility. This may appear as in-house co-working spaces; activity-based settings; and / or unassigned seating.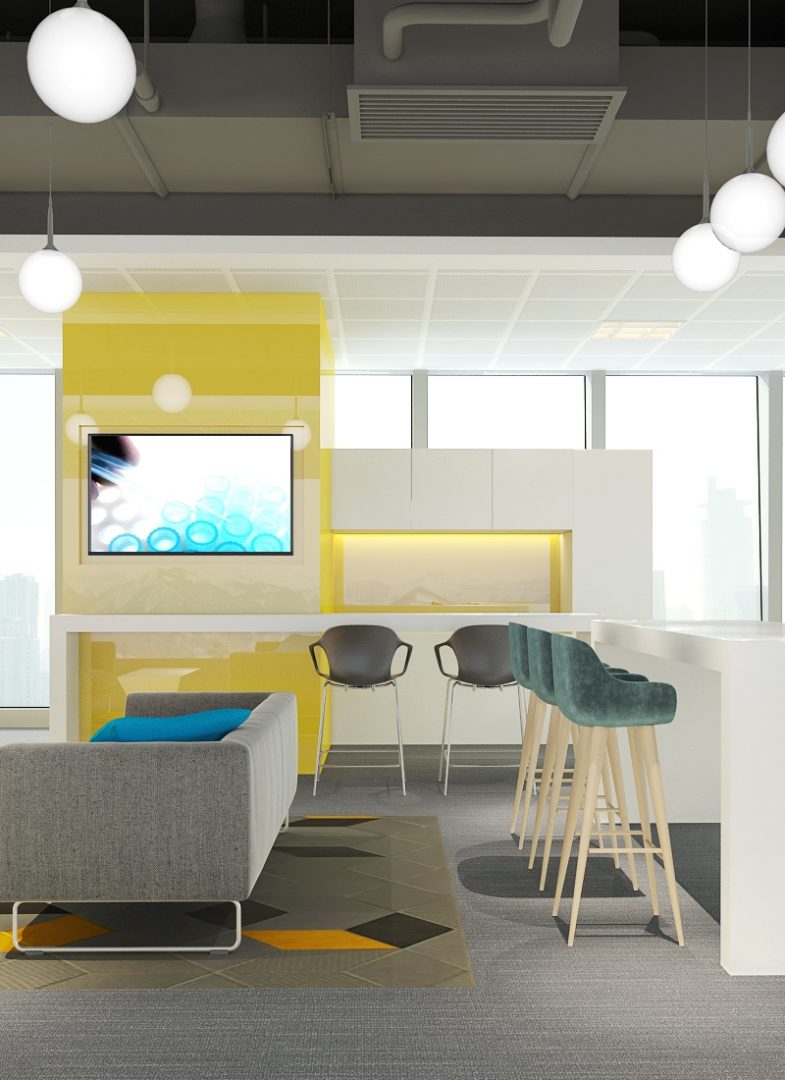 Enhancing the Workplace Platform – what we anticipate:
1/ Becoming Agile.
Organizations will encourage adaptive settings to alter culture and become more agile.
New workplaces are increasing the variety and type of spaces to accommodate a broader range of functions. Staff move to the relevant space that best supports their task at hand. Therefore, sometimes a fixed desk is not the best place to get the job done.
A variety of environments from individual desks, social spaces, conference rooms, and quiet areas conducive to deep concentration—can have a profound impact on connections, learning, productivity, and team cohesion. Some organizations will need to overcome the limitations of the concept of ownership of space. On the flip side, where a business unit may be linked to space due to a legacy or physical reasons (documentation, equipment) they will still need to discover new ways to adapt and change by considering new settings.
2/ Physical Journey.
An increasing number of organizations in China recognize a greater role for wellness in the workplace.

It's one area that some companies are focusing as a way of retaining talent. This is manifesting itself in everything from air-purification systems, added amenities like fitness related spaces; offering shower facilities for commuting cyclists (in larger facilities); green rating certifications and even engaging external providers offering programs designed to enhance employee experiences.
3/ Rest and Relaxation.
Mental rest is as important as physical activity with a growing body of evidence, more organizations realize the long-term benefits on overall productivity.
Above all, areas designated solely for the purpose of unwinding and recharging are becoming increasingly common in the workplace. Workplaces are rethinking the tea room / break room in favor of open-air lounges with cushions, beanbag chairs and a variety of refreshments. Some workplaces even include rooms or more quiet spaces for meditation and power naps. Such innovations can help to minimize fatigue and stress and promote stronger cooperation among teams.

In conclusion, companies will seek to embrace these approaches, to increase their ability to compete and develop the workplace into a competitive advantage platform.