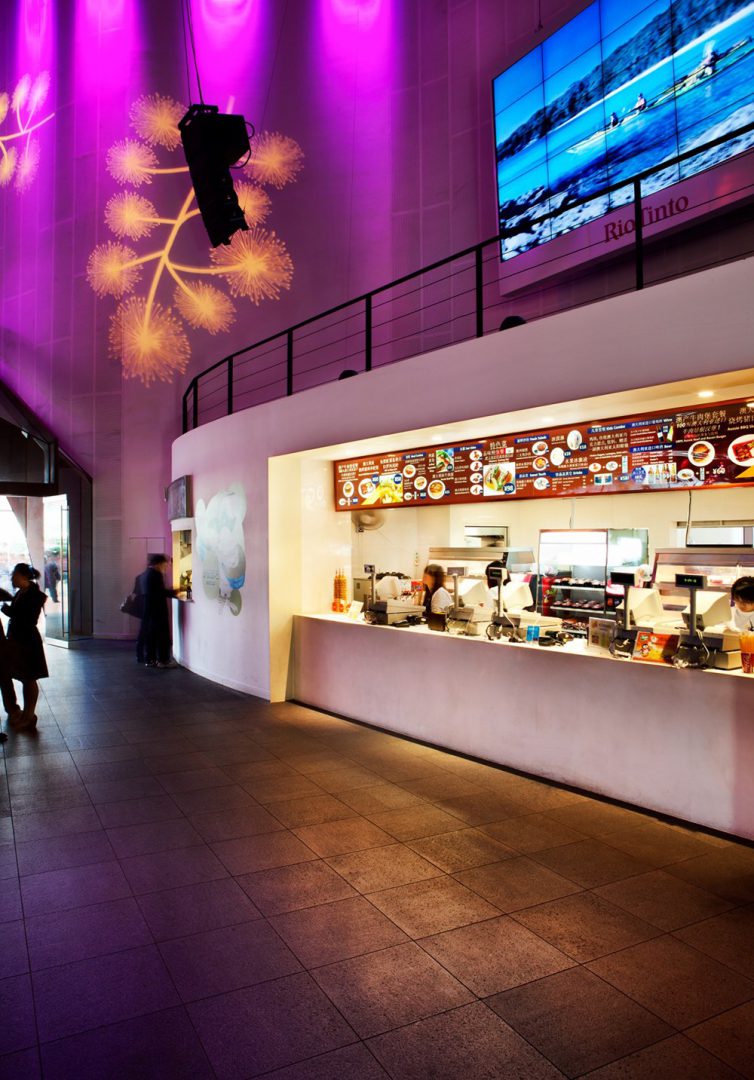 SHOWCASING AUSTRALIA'S BEST TO 7 MILLION VISITORS
---
Selected as the China-based architect, IACTION developed the detailed design and construction drawings for all interiors of the Australian architect's concept Pavilion at the World Expo 2010.
The Australian government funded Pavilion received over 7,000,000 visits to the 7,500 m2 building with its displays and entertainment. IACTION was responsible to ensure the quality and functionality of design and local material specifications would sustain the volume of visitors each day for 6 months.
On this success, IACTION was subsequently appointed to Design and Fitout the USA National Pavilion.
The Architect specified a deep red, weathered, steel cladding for the Pavilion exterior, which stood as a symbol of Australia's majestic red centre, Uluru. As guests entered the impressive space, a skeletal open ramp structure led them through themed areas up to the theatre.
---
OUR MAIN CHALLENGE WAS TO COMBINE QUALITY MATERIALS AND MODERN DESIGN TECHNIQUES…