Unique Cultural Representation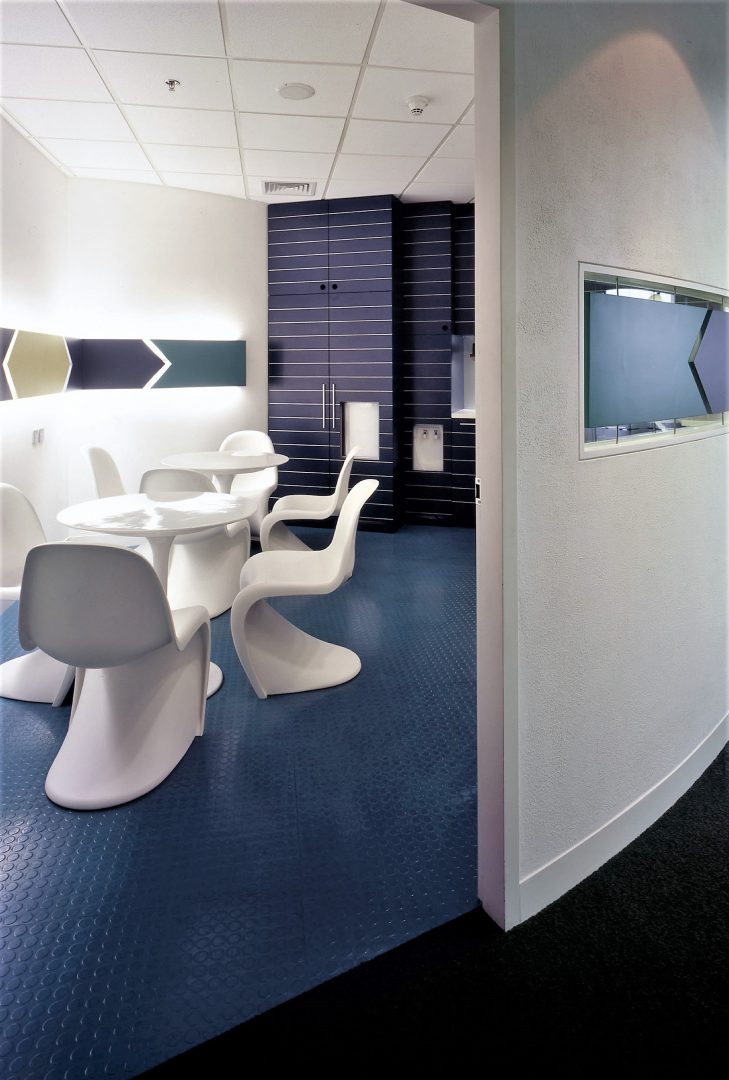 The project incorporates key diplomatic functions with the essence of South African culture. The central reception area features a traditional thatched hut ceiling creating a welcoming environment for visitors.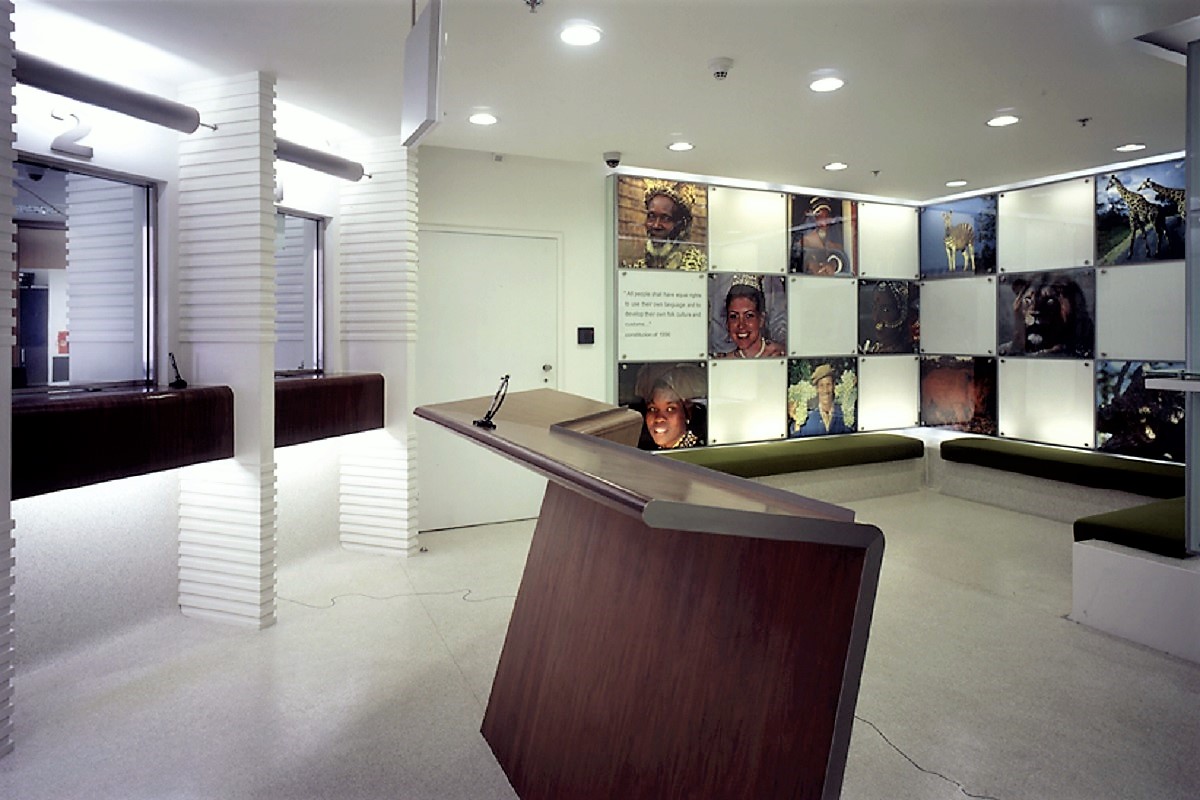 An outline of the South African coastline is embedded in the floor representing a crossing point for Visa applicants as they approach the security windows of the Visa section.
Incorporating a high level of physical security and secure IT infrastructure into these projects is a priority for our foreign government clients.